CHEVROLET ELECTRIC VEHICLES

Have a look at the newest electric vehicles at Serra Chevrolet of Southfield. Electric vehicles are changing the face of the EV market. If you're interested in current models like the new Bolt EUV or you just want to be the first to know when new models are released, you can count on Serra Chevrolet of Southfield to keep you in the loop.
THE CHEVY ELECTRIC VEHICLE LINEUP
2022 CHEVY BOLT EV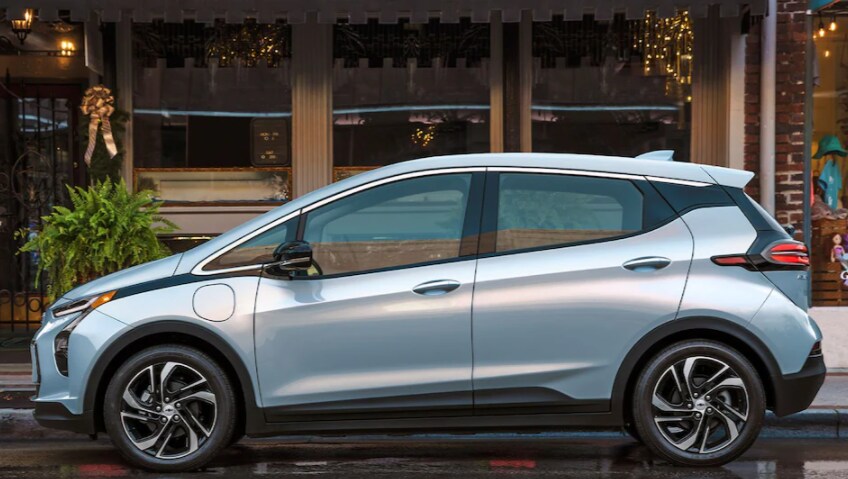 The Chevy Bolt EV is the classic that you know and love. This small hatchback is priced at $31,000 MSRP. You'll find all of the following features and specs on the Bolt EV, as well as a range of options across its 1LT and 2LT trims:
All-electric range of 259 miles
0 to 60 in 6.5 seconds with 200 hp
Wireless Apple CarPlay™
Standard Chevy Safety Assist
57.0 cubic feet of cargo space
2022 CHEVY BOLT EUV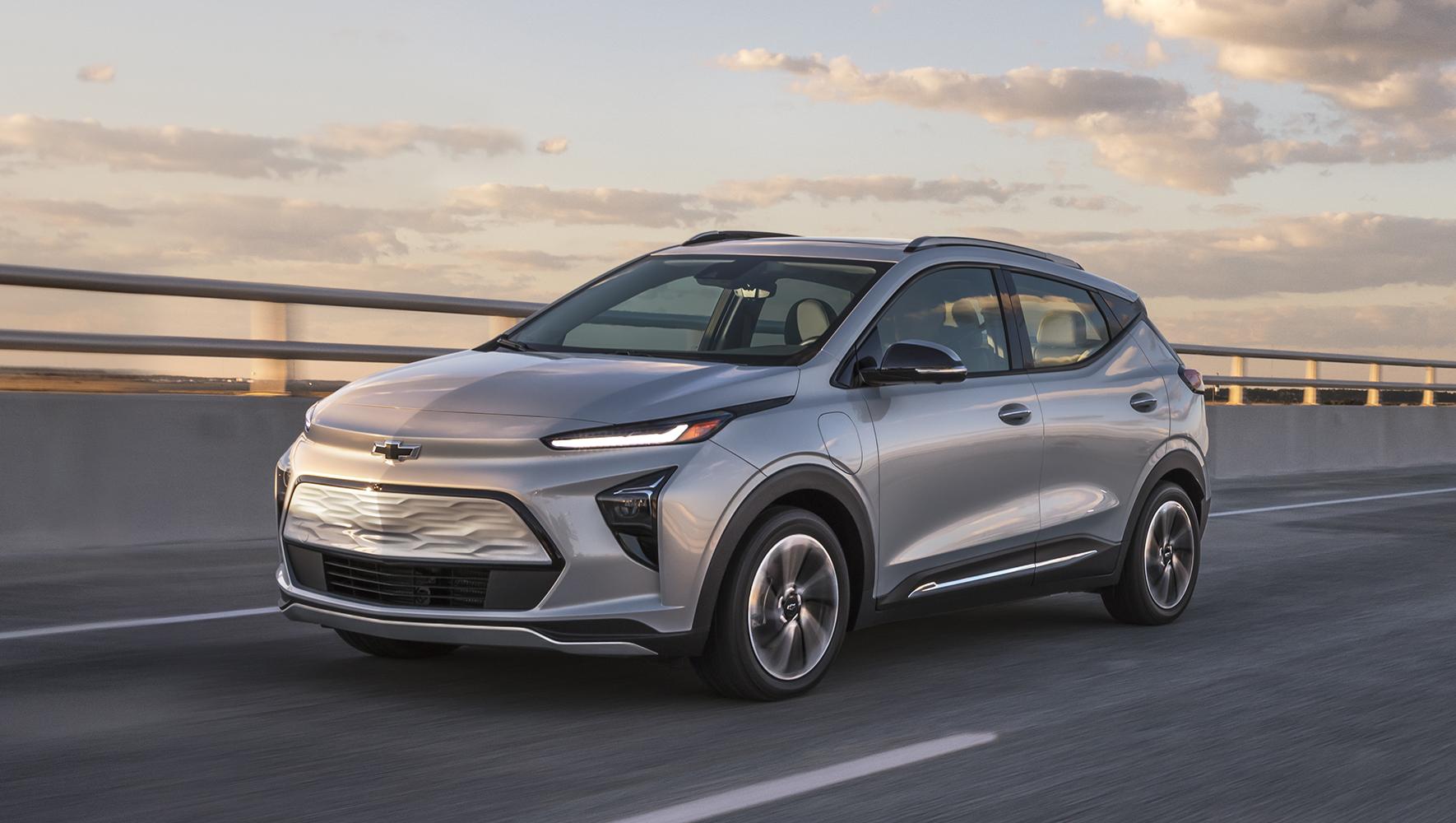 The Chevy Bolt EUV is all new for model-year 2022. This genuine all-electric utility vehicle starts at $33,000 MSRP, and it delivers even more of the features that SOUTHFIELD drivers love:
All-electric range of 247 miles
0 to 60 in 7.0 seconds with 200 hp
Wireless Apple CarPlay™
Standard Chevy Safety Assist
56.9 cubic feet of cargo space
Wireless device charging
Available Super Cruise™
2022 CHEVY BOLT EV VS. BOLT EUV
There is not much variance between the Chevy Bolt EV and the Chevy Bolt EUV price, so pay attention to the features instead. Here are the differences in both electric vehicles:
Length of the Chevy Electric Bolt's: The two models are built on the same platform, and the Bolt EUV is about six inches longer than the Bolt EV from end to end. The Bolt EUV also includes 3 inch longer wheelbase.
Rear Legroom: Due to the longer wheelbase, the Bolt EUV offer's more rear legroom(39 inches) than the Bolt EV(36 inches).
Trim: You can now upgrade the Bolt EV from the 1LT to the 2LT. The base trim of the Bolt EUV is also named 1LT, but the sole upgrade it has is known as the Premier. This difference include the new Super Cruise.™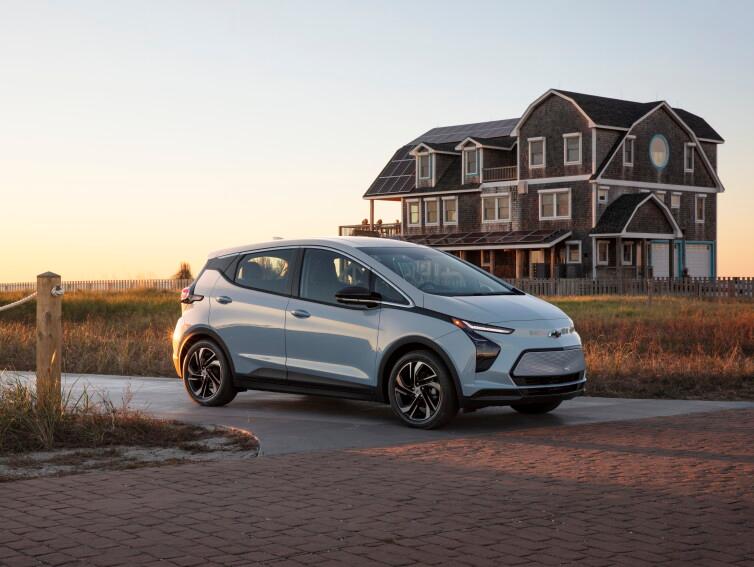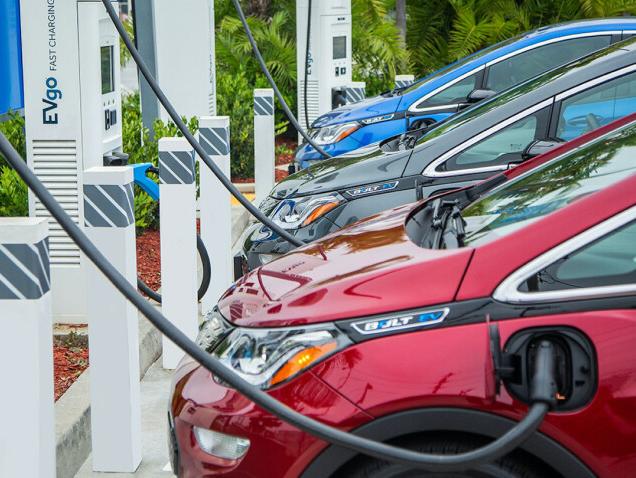 WHAT'S IT LIKE TO OWN AN EV?
Serra Chevrolet of Southfield makes Chevrolet EV ownership simple! Here's what you should know:
Charging Flexibility: The Bolt EV and the Bolt EUV can both be charged at home! At the same time, both have standard high-speed DC charging capability, and you can plug into a network of 40,000+ compatible charging stations when you're travelling near or far from Westfield.
Charging Times: With the Bolt EV, a standard electrical outlet can add around 4 miles of range per hour. However, if you install a Level 2 at-home charging station, you can add up to 26 miles of range per hour! Most public charging stations add around 39 miles of range per hour, but the fastest (and increasingly common) DC Fast Charging stations can add up to 100 miles of range in just 30 minutes.
Care & Maintenance: With these Chevy EV's, you'll be covered by an 8 year, 100,000-mile battery warranty, & 5 year, 60,000-mile roadside assistance coverage. EVs require less maintenance than traditional gas-powered vehicles, so you'll continue to save year after year.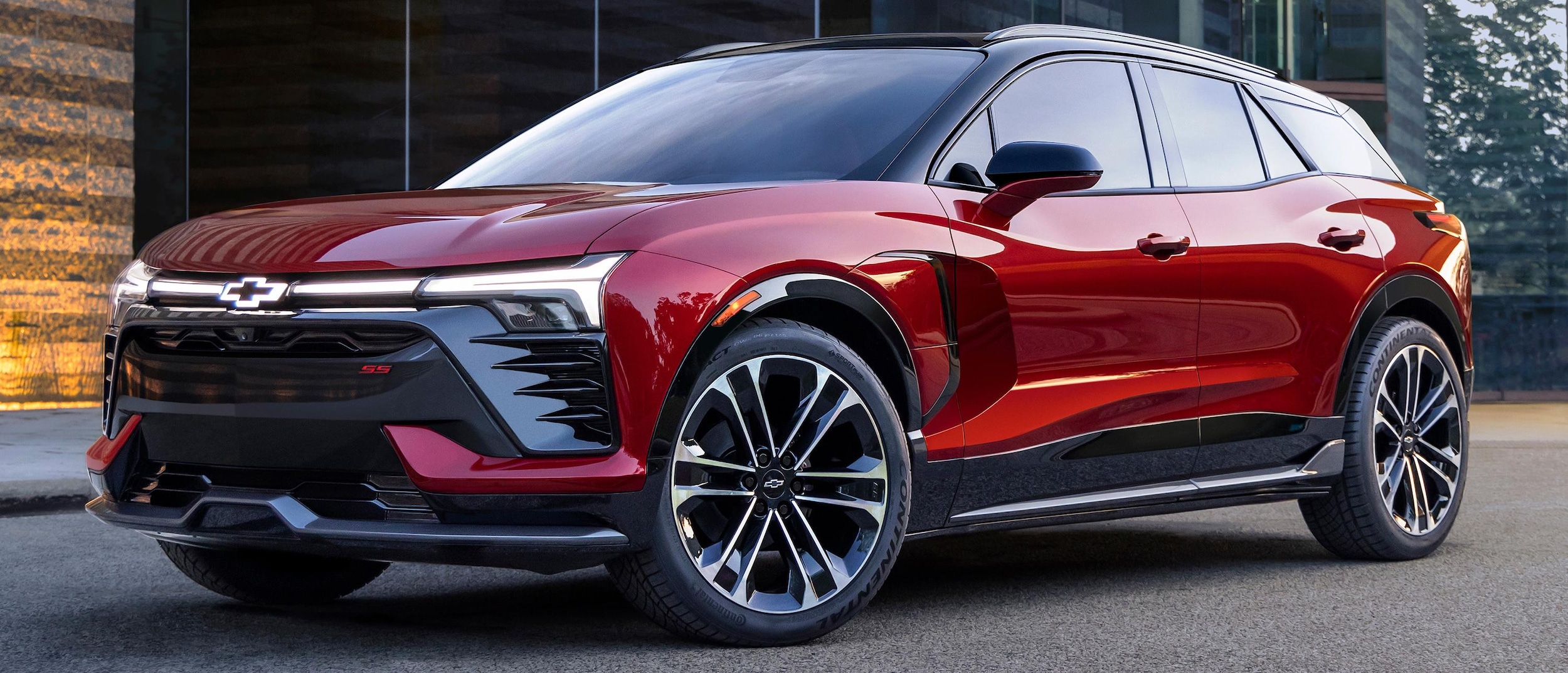 FIND YOUR CHEVY EV AT SERRA CHEVROLET OF SOUTHFIELD!
Contact us today to ask for updates on the Chevy electric vehicle lineup! We couldn't be more excited about these vehicles, and it's always exciting to connect with SOUTHFIELD drivers who feel the same about EV. Call us now at (888) 424-7057 to experience the future of automotive, trade in that old gas guzzler and let us know you're here for a test drive!
LEARN MORE ABOUT OUR EV OPTIONS
* Indicates a required field